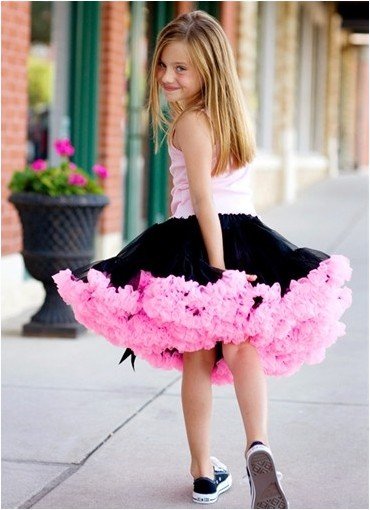 My child is far more mature than I am:
ParaNorman is on Netflix and I'm uber excited to watch it, but she's all, "Nah, let's check out Top Model."
I want to get cute tutu skirts to twirl in, but she's checking out the bootie shorts section.
She just asked when she can get her first phone. Hello - what happened to walkie talkies? Tin cans and string?
Also, she has decided that at fourteen she's gonna "get herself a boyfriend." Mama expired upon hearing that news; send chocolate in lieu of flowers.
I begged her to watch the newest episode of Gravity Falls because I wanted to find out what was going to happen.
Also, Good Luck Charlie is my favorite show on TV. I can't pass up a sitcom with the phrase "Has anyone seen my left shoe?" in the theme song. "There it is, up on the roof!"
There were rumblings of getting rid of the Barbies for a while, but that seems to have blown over. Whew! Dodged a bullet there! However, the not-so-good news is the Barbies are re-enacting Top Model.
All-day marathon of Avatar, the Last Airbender? I'm so in, with iced coffee and smores. But no.
I do see some hopeful signs:
When I offer to give helicopter rides - the kind where you pick up a kid with one arm, one leg, and spin them like mad - she still goes for it.
image courtesy of lindalu.typepad.com
She and her friends still enjoy making mud.
Stuffed animals are the most important thing in the entire world, so there's that.
She thinks it's funny to whack my butt cheeks and make a crashing cymbal sound. Mama's Junk Orchestra, y'all.
Yes, I'm twelve.